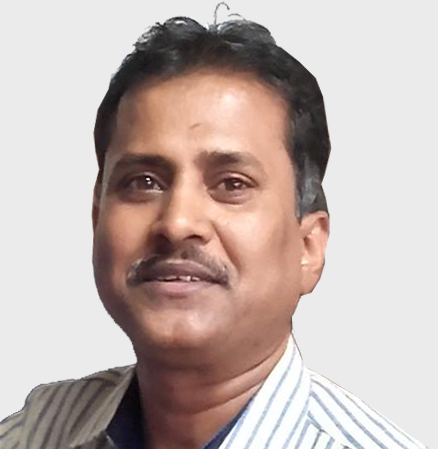 Welcome to magician's fraternity. P.K. Sarkar magic shop is founded by Mr. Pradeep Kumar Sarkar on 11th March 1999 in Kolkata of West Bengal. Mr. Pradeep Kumar Sarkar has been in the magic industry for more than 10 years, starting his career as a professional magician in the year 1982. He himself has been an experienced and highly reputed magician in India and abroad.
In the year 1997, he first started his very own magic product manufacturing company, at a small scale. Mr. Pradeep Kumar Sarkar worked really hard and maintained his position and fame throughout these past years to work and do improvements to the traditional and classic magic products with a modern touch. The business has been running well and is very renounced and increasing simultaneously throughout the country and abroad, as well.
• Mr. Pradeep Kumar Sarkar Pioneer of this warehouse is India's popular quality magic product manufacturer and exporter of magical accessories.
• P.K. Sarkar magic shop is a leading magic goods manufacturer who always bring new magic tricks and techniques with creative ideas which gives power to magicians to perform magic beyond your imagination.
• We have serve and satisfied our customers by supplying these quality products and in a very limited time period.
• Each month we are adding around 10 new Magic Tricks to our existing Magic store comprised of more than 700 magic tricks and products, and still counting.
• We also create toy products for the kids and casual magicians to encourage them, and help them out in building career in the magic industry.
• P.K. Sarkar magic shop team want to share the benefit of their knowledge and experience with you along with the largest selection of magic accessories through offline and online.
• P.K. Sarkar magic shop exports their products to almost every part of India, as well as to foreign countries including Bangladesh, Dubai, China and Sri Lanka.
• We provide small scale part time jobs as well, during huge product demands to the interested candidates, to make some extra incomes.
• We import our raw materials from the local Indian markets and from China, ensuring the right tools and materials for the product development.
We operate on an Individual level, ensuring proper product development quality in the minimum possible time for you. P.K. Sarkar magic shop can help you fulfill your magic goals and can help you to take your Magic career to the next level.